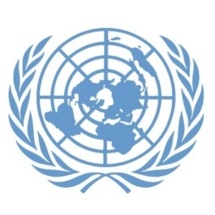 Sergey Ivanenko
(Moscow, Russia)
Doctor of Philosophical Sciences
Expert in Religious Studies
Author of the book
Ordinary Anti-cultism
Anti-cultism in Russia
The Definition of the Anti-cult Movement and Anti-cultism
. The anti-cult movement is a general name for associations, groups, or individual enthusiasts who oppose new religious movements and derogatorily refer to them as cults or sects. They require that "sects" be banned or at least that their rights be limited.
The term "anti-cultism" has two similar meanings. First, it is used as a synonym for the anti-cult movement. Second, anti-cultism refers to the totality of concepts regarding the particular harm and danger posed by new religious movements and religious minorities. It is the totality of these concepts that in fact inspires participants of the anti-cult movement.
In the Russian Federation, the anti-cult movement is represented by two main components: religiously-based and secular.
Religiously-based Anti-cultism.
According to experts' estimates, there approximately 600 religiously-based anti-cultists in Russia, among whom there are approximately 300 persons who often deal with "cults" in their work and 50 persons who specialize only in cults and sects.
Anti-cultists who are part of the Russian Association of Centers of Study of Religions and Sects (RACSRS) and who represent the Russian Orthodox Church are the most active and influential.
The leading center of RACSRS is the Informational Consulting Center of Priest-Martyr St. Irenaeus of Lyon, formed in 1993 in Moscow with the blessing of Alexy II, Patriarch of Moscow and All Russia.
RACSRS was created in 2006. The association is composed of directors of 21 regional centers for studying sectarianism in Russia, as well as 8other centers—3 centers in Ukraine, 3 centers in the Republic of Belarus, one center in Uzbekistan, and one center in Kazakhstan.
The president of RACSRS and the Center of Priest-Martyr St. Irenaeus of Lyon is Alexander Dvorkin.
The goal of RACSRS in Russia is to oppose the activity of new religious movements, prepare materials on the destructive nature of religious minorities for government agencies and the media, and conduct religious expert studies based on anti-cultist ideas.
A. Dvorkin and RACSRS actively apply the term "totalitarian sect" to religious minorities so as to discredit them. The term "totalitarian sect" and the closely related term "totalitarian cult" have been actively used since the 1930's to criticize Communism and Fascism. The concepts "totalitarian sect" and "totalitarian cult" have been used in English and French literature since the 1970's in connection with new religious organizations that anti-cultists accused of "brainwashing." (...)

Download full speech and references:

antikult_eng.pdf
(92.41 KB)