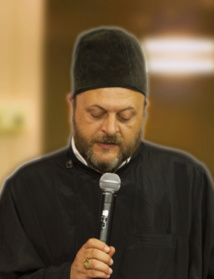 International Steering Committee
Petar Gramatikov - Vice-chair
Petar Gramatikov is a hierodeacon of the Bulgarian Orthodox Church. He has a Master's Degree in Theology and has been awarded a title of Doctor (Didiaskalos) of the Universal Orthodox Church by the Ecumenical Patriarchatee in 1999. He has been teaching theology since more than 20 years and is also currently chief expert in religious questions in the municipality of Plovdiv. He is vice President of the Eastern European Forum for Dialogue-Bridges NGO. He has been working for years in the field of Human rights, defending the traditional view of Orthodox church in terms of respect for all beliefs, beside all theological conceptions. Since May 2014, Petar is also an elected trustee of the Global Council Trustees of URI (
United Religions Initiative
).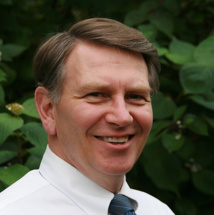 Hans Noot Johannus
D. T. (Hans) Noot is Coordinator of Religious Education in Belgium and the Netherlands and advisor to Seminaries and Institutes in Eastern Europe for the Church of Jesus Christ of Latter-day Saints. He earned a bachelor's degree and a master's degree in organizational behavior from Brigham Young University (BYU) and is currently working on a Ph.D. in organizational anthropology at the University of Tilburg in the Netherlands. He worked extensively for years for the promotion of Religious Freedom in Europe, Middle and East Asia and Middle East, and is the president of the Gerard Noodt Foundation for Freedom of Religion or Belief (
www.noodtFoRB.eu
) and a member of the International Advisory Board of the International Center for Law and Religion Studies at BYU.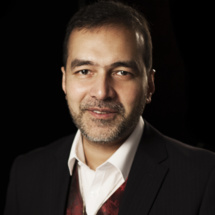 Sheikh Dr Muhammad Al-Hussaini
Sheikh Dr Muhammad Al-Hussaini is Research Fellow in Islamic Studies. He was educated at the universities of Oxford, Cambridge and Al-Azhar, and teaches courses in Arabic, Islamic theology and classical interpretation of Islamic sacred texts with relevance to Jewish-Muslim relations. His area of research is in comparative Islamic, Karaite and Rabbanite approaches to exegesis of Scripture in the Middle Ages. Teaching at Leo Baeck Rabbinical College, he has been involved in Interreligious issues since many years, promoting interfaith dialog and tolerance.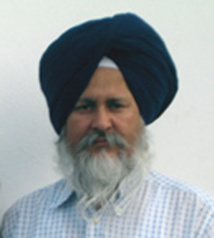 Karan Singh
Karan Singh is President of the Sikh Foundation, Switzerland. Under his direction, the Sikh Foundation built the first gurdwara («gateway to the Guru») in Europe, a Sikh temple, made in the traditional manner (
http://www.religionenschweiz.ch/bauten/en/e-gurdwara.html
). He has been involved in religious interfaith dialog for peace on a long term basis.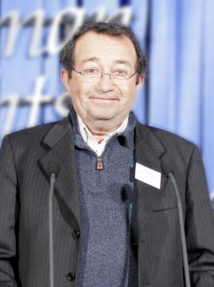 Father Aldo Natale Terrin
Aldo Natale Terrin is teacher of History of Religions and Cultural Anthropology at Urbino University, and teacher of Science of Religions at the Pastoral Liturgy Institute of S. Giustina, Padova. He is a Catholic priest considered as one of the top experts on new religions in Europe, with reputation of being very impartial in his findings and conclusions, and up-to-date on religious issues. He wrote lot of articles and books on the subject of religion, and articles about the ongoing process of "secularization" in Europe.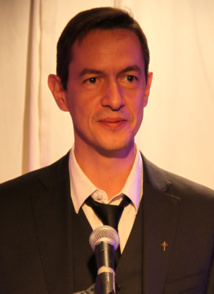 Eric Roux - Chair
Rev. Eric Roux is an ordained minister of the Church of Scientology. He is currently the Vice-President of the European Office of the Church of Scientology for Public Affairs and Human Rights. Writer of several books, he has worked as an activist on the topic of religious freedom and law and religions issues for many years at national and international levels. He wrote papers on this topics for many events, including events at OSCE, Council of Europe, US Capitol, EU Parliament, United Nations, etc., where he was also invited as a speaker. He also works in various interfaith platforms at European level. He currently serves as the Chairman of the European Interreligious Forum for Religious Freedom, and is also the President of the Union of Churches of Scientology of France.
French and belgian Branch Steering Committee

Asif Arif - Secretary General

Asif Arif is a french law attorney at the Paris Bar. He is the director of the French information website "Culture et Croyances.com". He is a long-time activist in human rights issues, and in charge of public affairs for the violations of human rights and persecutions against the Ahmadiyya Muslim Community around the world. He wrote the book L'Ahmadiyya : un Islam interdit. Histoire et persécutions d'une minorité au Pakistan, published by l'Harmattan.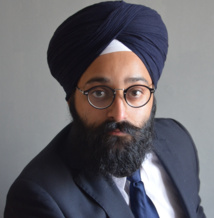 Ranjit Singh

Ranjit Singh is the Director of Public Affairs of french Sikh community. He holds a Master in Law & Economics at University Paris 2 Panthéon Assas. He also worked for the Ministry of foreign affairs of India, and is a human rights activist in religious freedom issues as well as migrants fundamental rights issues.


Mariam Barandi

Mariam Barandi is a volunteer of the Forum of European Muslim Youth and Student Organisations (FEMYSO). Based in Brussels, Belgium, she has been active in many forums on human rights issues for years, giving speeches and delivering messages of peace all around Europe. She is also an activist in the No Hate Speech Movement, created by the Council of Europe. She had the great opportunity to travel and live among a plural society in several countries which influenced her in wide perspective. Since her early age, Mariam had passion and interest in religion, culture and human rights.