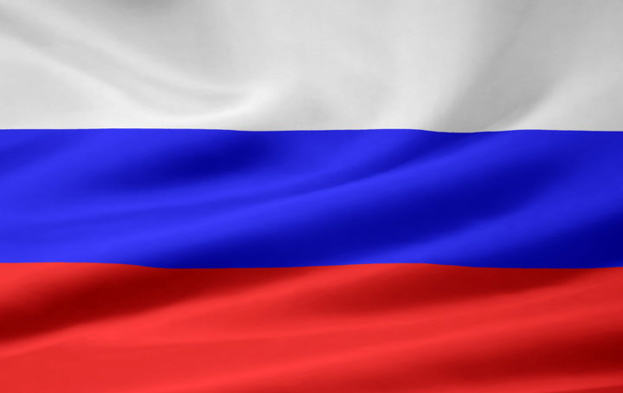 August 4, 2016
Vladimir Putin
President of Russia
The Kremlin
Presidential Executive Office
Dear Mr. President,
We write as an informal group of organizations and individuals who are scholars, religious and secular leaders, and human rights advocates to express our deep concern about Federal Laws № 374-ФЗ and 375-ФЗ, On Amendments to the Criminal Code of the Russian Federation and the Criminal Procedure Code of the Russian Federation to establish additional measures to counter terrorism and ensure public safety (the Federal Anti-Terrorism Law), which you signed into law on 6 July 2016.
The Federal Anti-Terrorism Law further restricts religious freedom. We are particularly concerned about the amendments that introduce an entire new section to the Religion Law, imposing strict limits on sharing beliefs, including where and who may share them, and increase extremism punishments.
As impact studies are now done and a set of normative acts or instructions are developed for its implementation, we respectfully urge you to ensure the Federal Anti-Terrorism Law is not used against peaceful spiritual groups.
We are a truly multi-faith group of organizations and individuals, representing a high degree of diversity. We agree on very little theologically, but we all agree on the importance of religious freedom for all faiths and none. And we all share common interests and goals with the Russian government—stability, security, peace and prosperity in Russia.
We are aware of the fact that Russia has to be vigilant in order to prevent extremism, violence and terrorism. But you must fully consider and understand the impact of these amendments on social cohesion and national security. The need to counter violent extremism is pressing, but cracking down on religious freedom is a dangerous and counterproductive response.
This conclusion is increasingly bolstered by empirical research. An exhaustive study by academics from Harvard, Notre Dame and Georgetown found "that religious communities are most likely to support democracy, peace and freedom for other faiths, and least likely to take up the gun or form dictatorships, when governments allow them freedom to worship, practice and express their faiths freely and when religious communities in turn renounce their claims to permanent offices or positions of policy-making authority."[1] Dr. Brian Grim, a noted expert on society, the economy and religion, has found a strong correlation between government restrictions on religion and religiously-motivated violence.[2]
Further, the Federal Anti-Terrorism Law poses threats to the fundamental human rights and freedoms that are guaranteed by Russia's Constitution and its international human rights obligations, including the International Covenant on Civil and Political Rights, the Organization for Security and Co-operation in Europe (OSCE) human dimension commitments, the European Convention on Human Rights, and the Vienna Convention on the Law of Treaties.
When evaluated within these legal frameworks, the Federal Anti-Terrorism Law raises a number of serious problems. It restricts the dissemination of beliefs in public to registered groups and organizations, and bars even informal sharing of beliefs by individuals acting on their own behalf. Perhaps most concerning, it restricts the beliefs that can be shared, limits the places where sharing beliefs can happen and explicitly bans sharing beliefs in residential buildings, "except as provided for by Article 16, Part 2 of [the Religion Law]." Article 16, Part 2, states that worship services and other religious rites and ceremonies may be freely held in residential premises, as well as in premises owned or rented by religious organizations. It is therefore unclear what this part of the amendment will mean in practice.
Prominent Russian citizens have made valid points in voicing great concerns, including:
Mikhail Fedotov, Chair of the Presidential Council on Civil Society Development and Human Rights, argues that the amendments restricting sharing beliefs "create unjustified and excessive restrictions on the freedom of conscience of believers of all religions, and encroach upon the fundamental constitutional principle of non-interference by the state in the internal arrangements of religious associations."
Albir Krganov, the Mufti of Moscow, the Central Region of Russia and Chuvashia, said that he did not know how the law could possibly be enforced given that Muslim leaders routinely visit the homes of believers without specific authorization. "This was an unjustified step," Krganov said. Moreover, the provisions of the law and the failure of the deputies to consult with religious groups will, he suggested, "lead to the radicalization of Islamic society in the country," with many "simply going underground and no longer listening to official religious workers." That in turn will lead to "a split within the Islamic community," something no one can possibly want.
On 23 June, the Consultative Council of Leaders of Protestant Churches, led by Pentecostal Bishop Sergei Ryakhovsky, appealed publicly to you not to sign a law which they see as both unconstitutional and impractical. "It is not possible to forbid believers to pray, to share with others their religious experiences, to quote lines of scripture in conversation with people, or to perform certain religious rituals outside of religious buildings—or to prohibit them from doing it all in residential premises," their letter points out. They also stress that both the Constitution and international legal norms guarantee the right to disseminate beliefs as an integral part of the right to freedom of religion and belief.
Bishop Konstantin Bendas of the Union of Evangelical Christians pointed out on 24 June that, "We follow the common biblical practice of house churches, in which parishioners not only come to church on Sundays, but gather in each other's flats or houses during the week, when small services may be held, to which may be invited, among others, even people who are not members of the church. By my reckoning, in Moscow alone more than a thousand of these house churches gather every week." The presence of non-believers or members of other faiths may lead such events to be considered "missionary activity."
On 26 June, the Baptist Council of Churches published an open letter of protest reminding you that the government itself refused to support earlier attempts to restrict sharing beliefs. It also complains that legislators responsible for the Bill did not seek the views of competent experts or the opinions of believers, "who are the most affected by the new amendments", and that the Bill violates Russian citizens' constitutional right "freely to choose, hold, and disseminate religious and other beliefs" (Article 28) to all other citizens, regardless of whether or not they belong to the same or any religious association. The Baptists fear that the law will "create conditions for the repression of all Christians" and that "Any person who mentions their religious views or reflections out loud or puts them in writing, without the relevant documents, could be accused of 'illegal missionary activity' and subjected to a heavy fine."
"Spreading faith is a statutory objective of almost every religious association, organizations and groups alike, as well as a way to practice their religion for believers, who until recently had a constitutional right to share their creed with others, be publicly baptized, read prayers, offer literature, and just talk heart to heart", Mukaddas Bibarsov, Co-chair of the Council of Muftis and head of the Spiritual Administration of Muslims of the Volga Region said in a 29 June article.
The Federal Anti-Terrorism Law also includes amendments to the Criminal Code which will increase punishments for offenses under Article 282.2, Part 1 ("Organization of an extremist organization") and Part 2 ("Participation in an extremist organization").
Russia is a great power, and we believe with great power status comes the need to act in conformity with Russia's international human rights commitments and accept responsibility for joint solutions. So we hope and trust you will focus on common interests and goals, and ensure the Federal Anti-Terrorism Law is not used against peaceful spiritual groups.
Respectfully,
Greg Mitchell
Co-Chair, International Religious Freedom Roundtable
President, The Mitchell Firm
ORGANIZATIONS
21
st
CENTURY WILBERFORCE INITIATIVE
ADVANCING FREEDOM OF RELIGION OR BELIEF (VIETNAM)
ADVISORY COMMITTEE ON RELIGIOUS FREEDOM FOR VIETNAM
THE ALL FAITH NETWORK UK
AMERICAN ATHEISTS
AMERICAN HUMANIST ASSOCIATION
ASSOCIATION OF FORMER POLITICAL AND RELIGIOUS PRISONERS (VIETNAM)
BLOC OF TRADITIONAL HOA HAO BUDDHISTS (VIETNAM)
BOAT PEOPLE SOS
CATHOLICS IN ALLIANCE FOR THE COMMON GOOD
CENTER FOR INQUIRY
CENTER FOR PLURALISM
CHURCH OF SCIENTOLOGY NATIONAL AFFAIRS OFFICE
CHURCHES IN ACTION
COORDINATION DES ASSOCIATIONS ET DES PARTICULIERS POUR LA LIBERTÉ DE CONSCIENCE (FRANCE)
Member of the Economic and Social Council of the UN
EUROPEAN FEDERATION FOR FREEDOM OF BELIEF (ITALY)
EUROPEAN INTERRELIGIOUS FORUM FOR RELIGIOUS FREEDOM (EIFRF)
FORUM FOR RELIGIOUS FREEDOM EUROPE (FOREF)
GERARD NOODT FOUNDATION (NETHERLANDS)
HINDU AMERICAN FOUNDATION (HAF)
HUMAN RIGHTS WITHOUT FRONTIERS (HRWF)
INSTITUTE ON RELIGION AND DEMOCRACY
THE INTERFAITH ALLIANCE UK
INTERNATIONAL CHRISTIAN CONCERN
INTERNATIONAL INSTITUTE FOR RELIGIOUS FREEDOM
JUBILEE CAMPAIGN USA
THE LEADERSHIP COUNCIL FOR HUMAN RIGHTS
PEOPLE SERVING PEOPLE FOUNDATION (THAILAND)
PHAP BIEN PAGODA, UNIFIED BUDDHIST CHURCH OF VIETNAM IN BA RIA - VUNG TAU
POPULAR COUNCIL OF CAO DAI RELIGION (VIETNAM)
RUSSIAN ORTHODOX AUTONOMOUS CHURCH OF AMERICA
SIKHI SEWA SOCIETY - NOVELLARA (ITALY)
SPIRITUAL CALL OF GENEVA (SWITZERLAND)
ST. CHARLES INSTITUTE
UNION OF COUNCILS FOR JEWS IN THE FORMER SOVIET UNION (UCSJ)
UNITED MACEDONIAN DIASPORA
Individuals
Rev. Dr. Lennox Abrigo
CUSH DC/MD/VA (USA)
Sheikh Hussain Labib Abu-Rukun
Chairman
Druze Council for the Preservation of Druze Heritage, Ussafia
C. Naseer Ahmad
Leith Anderson
President
National Association of Evangelicals
Ivan Arjona
President
Foundation for the Improvement of Life, Culture and Society (Spain)
Bejzat Becirov
Executive Director
ISLAMIC CENTER Malmö
Professor Silvio Calzolari
Orientalist and Historian of Religions
Istituto Superiore di Studi Religiosi of Florence (Italy)
Anuttama Dasa
Minister of Communications
International Society for Krishna Consciousness (ISKCON)
Derek H. Davis, J.D., Ph.D.
Fellow, Treasurer and Board Member, International Academy of Freedom of Religion and Belief
Member, Board of Experts, International Religious Liberty Association
Piero d'Ettorre
Attorney
Torino (Italy)
Michael Donnelly
Director of Global Outreach
Home School Legal Defense Association
Acharya S.P.Dwivedi
President
Multifaith Action Society
Vancouver,Canada
Thomas F. Farr
President
Religious Freedom Institute
Barry A. Fisher
International Human Rights
Fleishman & Fisher
Los Angeles (USA)
Rev. E. Wayne Gaddis
Greater True Light Missionary Baptist Church
Los Angeles (USA)
Mike Ghouse
Center for Pluralism
Washington (USA)
Eric Gozlan
Responsable Associatif pour le Dialogue Interreligieux (France)
Brian Grim
President
Religious Freedom & Business Foundation
Christopher J. Hale
Executive Director
Catholics in Alliance for the Common Good
Lauren B. Homer
Attorney
Law and Liberty Trust
Dr. Joel C. Hunter
Senior Pastor
Northland, A Church Distributed
Rimon Kasher
Professor (Emeritus)
Bar-Ilan University (Israel)
Adnan Khan
Ambassador at Large
Council of Pakistan American Affairs
Muslim Community
Amjad Mahmood Khan, Esq.
National Director of Public Affairs
Ahmadiyya Muslim Community USA
M. Jean-Claude Kolly
Président of the CLIMS (Centre de Liaison et d'Information des Mouvements Spirituels)
Switzerland
Larry Lerner
President
Union of Councils for Jews in the Former Soviet Union
Dimitris Levantis
Attorney, Executive Member
SOS Racism (Greece)
Rev. N. J. L'Heureux, Jr.
Executive Director
Queens Federation of Churches
Brent McBurney
President & CEO
Advocates International
Very Reverend William A. McComish
Honorary Dean of the Cathedrale St Pierre de Genève
Founder and Honorary Président of the Spiritual Call of Geneva
Bishop Juan Carlos Mendez
Churches in Action
Co-Chair, Los Angeles Interfaith Clergy Coalition
Russell D. Moore
President
Southern Baptist Ethics & Religious Liberty Commission
Gloria Moran
Law Professor (retired)
University of La Coruña (Spain)
Scott Morgan
President
Red Eagle Enterprises
Rev. Cecil L. "Chip" Murray
Professor, Center for Religion, University of Southern California (USC)
Co-Founder, The Cecil Murray Center for Community Engagement, USC
Irenée Omositsn Namboka
Retired Staff, Office of the United Nations High Commissioner for Human Rights
Human Rights Protection Advisor, DPKO, United Nations Peacekeeping Mission, Liberia
Kathryn Cameron Porter
President and Founder
The Leadership Council for Human Rights
Mr. Bruno Portigliatti
Hon. President
Buddhist Union of Europe
Carlo Proserpio
President
Asco Pratocentenaro - Milano (Italy)
Bashy Quraishy
Chairman
FAIRPLAY and Ethnic Debate Forum
Pervez Rafique
Former Member Parliament, Punjab Pakistan
Executive Director, Bleeding for Belief
Tina Ramirez
President
Hardwired, Inc.
Arron Rhodes
President
FOREF
Karan Singh
President
Sikh Foundation Switzerland
Rev. Dr. David A. Spence, B.A.; B.D.; M.Div.
Retired Minister
The United Church of Canada
Professor Daniele Spero
Coordinator of the Department of Science and Faith Fondazione Studium Cattolico Veneziano Patriarchy of Venice (Italy)
Leonid Stonov
Director, International Bureaus and Activities
Union of Councils for Jews in the Former Soviet Union
Dr. Katrina Lantos Swett
President
Lantos Foundation for Human Rights and Justice
Aldo Natale Terrin
Professor Emeritus of History of Religions
Universita' Cattolica Di Milano (Italy)
Chris Vonck
Rector of the Faculty for Comparative Study of Religions - Antwerp
World Congress of Faiths Belgium
Bill Walsh
Human Rights Attorney
Bisceglie and Walsh
Travis S. Weber, Esq.
Director, Center for Religious Liberty
Family Research Council
Rev. Janet Weiland
Co-Chair
Los Angeles Interfaith Clergy Coalition
Rev. Alan Wilding
President
Universal Peace Federation Western Canada
Mrs. Michiko Wilding
Secretary
Universal Peace Federation Western Canada
Peter Zoehrer
Secretary General
FOREF
---
[1] Monica Duffy Toft, Daniel Philpott and Timothy Samuel Shah, "God's Century: Resurgent Religion and Global Politics." (New York: Norton, 2011), p. 18.
[2] Brian Grim, "The Price of Freedom Denied: Religious Persecution and Conflict in the Twenty-First Century." (New York: Cambridge University Press, 2011). Brian Grim, et al, "Is Religious Freedom Good for Business?: A Conceptual and Empirical Analysis." Interdisciplinary Journal of Research on Religion (Volume 10: Article 4, 2014).