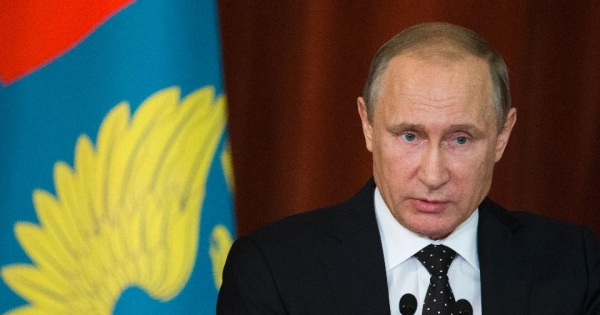 Why this is important
On 6 July 2016, President Putin signed draconian new anti-terrorism legislation (the Yarovaya Law) that will suppress religious freedom in Russia. In fact, the Yarovaya Law poses severe threats to the fundamental human rights and freedoms that are guaranteed by Russia's Constitution and its international human rights obligations.

We are particularly concerned about the amendments that introduce an entire new section to the Religion Law, imposing strict limits on sharing beliefs, including where and who may share them, and increase extremism punishments.

As impact studies are now being done and a set of instructions are being developed for the Law's implementation, we urge President Putin to ensure the Yarovaya Law is not used against peaceful spiritual groups.

The Yarovaya Law represents an unprecedented assault on religious freedom that has not existed since Soviet times. It restricts the dissemination of beliefs in public to registered groups and organizations, and bars even informal sharing of beliefs by individuals acting on their own behalf. Perhaps most concerning, it restricts the beliefs that can be shared, limits the places where sharing beliefs can happen and explicitly bans sharing beliefs in residential buildings.

The Yarovaya Law also includes amendments to the Criminal Code which will substantially increase punishments for violations of these restrictions on religious freedom.

Russia is a great power, and with great power status comes the need to act in conformity with Russia's international human rights commitments.

We urge President Putin to ensure that instructions for implementation of the Yarovaya Law are adopted so that the Law is not used to repress religious freedom against peaceful spiritual groups.